Boat Dealers Overview
For Boat Dealers
Trusted by over 200 leading boat builders
What our customers say
"We install Flexiteek 2G to our sailing boats because it is quite simply, perfect. With no after-sales claims, we know we've made the right choice to partner with Flexiteek for our decking."
---
Robert Menzel
Deputy Head of Purchasing
"We are seeing an increasing demand for Flexiteek from our customers and with an easy cooperation and good customer service from our partner, we expect this market to grow for us in the future."
---
"We started working with Flexiteek in 2019. For us, key features of their decking are the anti-slip properties and the ability to keep cool on hot days. The quality of the material is really good and we're very happy with the ease of communication and fast delivery times."
---
Torry D. Haugland
Technical Manager
"Our clients are very happy. Flexiteek is light, low maintenance and it looks great also when wet. It has the looks of a teak flooring without the environmental impact that natural teak has."
---
Stig Olssøn
Product Manager
"My clients are happy with Flexiteek. It is maintenance free, has very good looks and is non-slip, a very important feature for Elling as we are safety focused."
---
Anton van den Bos
Managing Director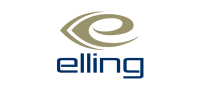 "We have chosen Flexiteek due to the quality, the realistic look and the outstanding service provided by our supplier. It meets the standard expected on our yachts."
---
Andrea Rigillo
Production Manager
The benefits are clear
Flexiteek 2G is the perfect decking for your boat.
Teak Re-invented
With its fine grain finish, Flexiteek 2G is beautifully crafted to look just like real teak. You'll be the only one who knows it's not the real thing. Flexiteek 2G is the perfect choice if you aspire to the traditional appeal of a lustrous, teak deck and comes in 'like new' and 'weathered' options. Established in 2000, we have the most experienced teams located all over the world to assist in the design, manufacturing and installation of your synthetic deck.
Long Lasting
Flexiteek is proven technology with original decks now over 20 years old and still looking beautiful. Your new deck comes with a 5-year guarantee against material defects. All Flexiteek decks are manufactured using vinyl welding techniques making the joints stronger than using glue. The surface is extremely hard wearing, UV stable and is completely re-sandable should you ever need or want to.
High Performance
Flexiteek 2G offers significant advantages over rival synthetic decking systems.
Its shape conforming underside provides superior adhesion and fitting to boats of all shapes and sizes.
It cools 30% faster than traditional composite decking.
It's up to 35% lighter, great for performance yachts, multihulls or powerboats.
Superb 'graining' making Flexiteek 2G the most realistic synthetic decking.
Low Maintenance
Flexiteek 2G requires little maintenance to maintain its great looks. No need for regular hard scrubbing or expensive cleaning and sealing systems, just the occasional rinse or jetwash for a deep clean leaves it looking like new. Soap and water will remove most spills, including oil, fuel, red wine and fish blood.
Over 30 Colour Combinations
Our decks come in 11 different colours. With three caulking options, this means you can choose from over 30 combinations. So, you can mimic brand new, weathered, scrubbed or bleached teak. Or, go for a more modern choice, such as charcoal, carbon or off-white.
Reduced Weight
Weighing just 4.5kg per m², Flexiteek 2G is up to 35% lighter than rival synthetic decking systems. This makes it particularly attractive for high performance multihulls, power and sailing boats. Importantly, it reduces the weight positioned above the waterline, as well as the overall boat weight. This results in a lower centre of gravity, reducing heeling and improving performance.
Our Promise to you
We're here to help you satisfy the needs of your customers. Our products are designed to be the best in their category.
We keep on innovating and improving to ensure that this remains the case. Thanks to our global distribution network, we can offer you unrivalled levels of service and support.
Continual Innovation
Our patented material has established Flexiteek 2G as the market leader in synthetic teak decking. We continue to invest in developing the capabilities of our staff, the quality of our products and the efficiency of our processes. This includes advanced cutting and welding techniques, staff training and development, and machinery upgrades.
Exceptional Service
We're directly responsible for the end to end production of our materials. So, we can provide you with bespoke colours and sizes, deck layout designs, training to fabricate inhouse and supervised deck installation – either with your team, or as a full fit service.
Unrivalled Support
With distributors in over 50 countries, we can support you with local fabrication, fitting and service, wherever you are. Plus we can provide a range of resources and support for presentations to OEM dealers.
Ready to get started?
Choose one or more of these options.